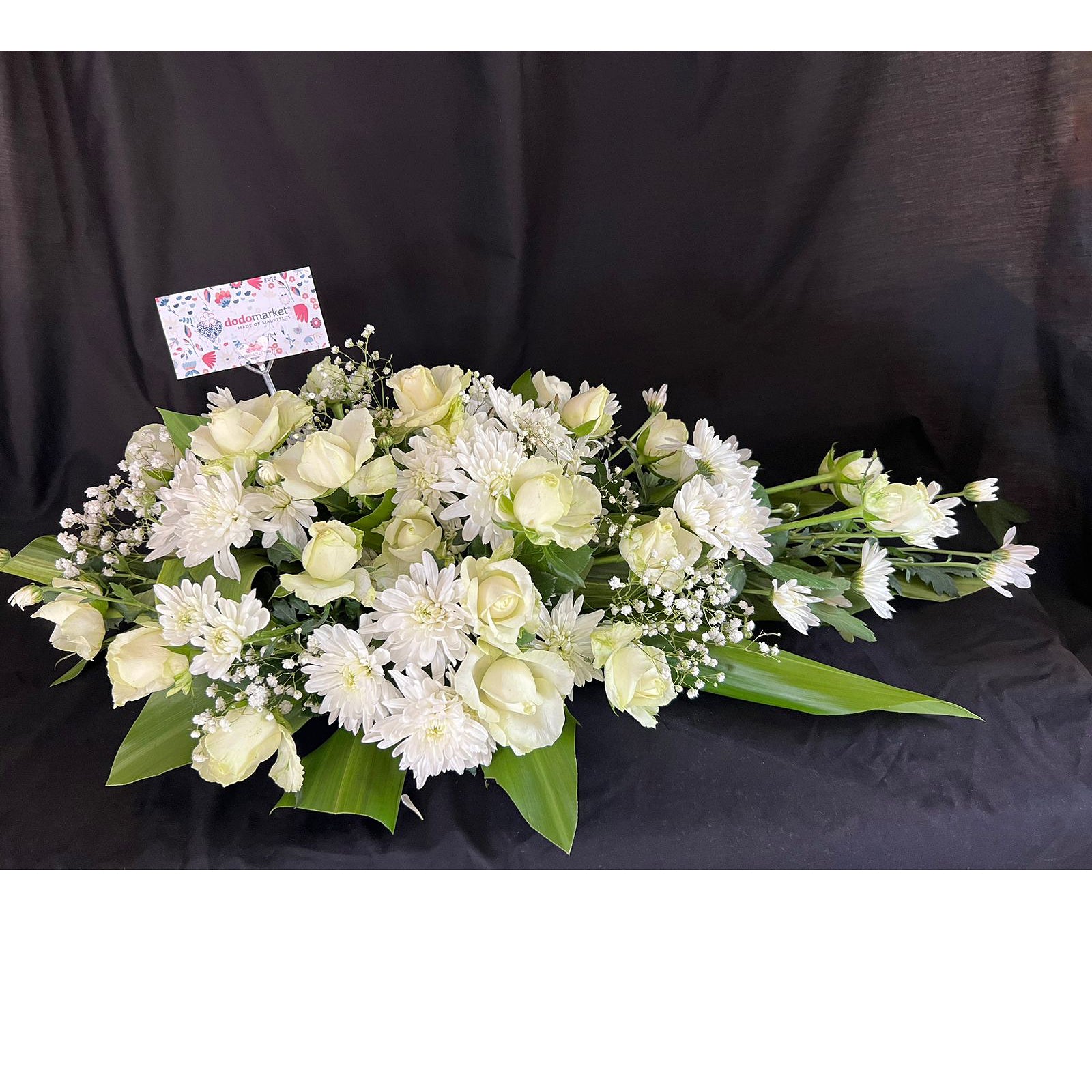 Honoring Tradition: Funeral Flower Customs in Mauritius
Losing a loved one is never easy, and in Mauritius, we have a rich tradition of expressing condolences through the beauty of flowers. Funeral flowers are more than just a gesture; they are a symbol of love, respect, and remembrance. At DodoMarket Flower Delivery Service, we understand the importance of these customs and are here to guide you through the process with a personal touch.
1. A Meaningful Arrangement
In Mauritius, funeral flowers are a deeply personal expression of your feelings towards the departed and their grieving family. When selecting an arrangement, consider the deceased's favorite flowers or colors. Pay tribute to their personality by choosing an arrangement that resonates with their spirit. For instance, if they valued peace, lilies can convey that sentiment beautifully, while roses are a timeless symbol of love.
2. Respect the Location
Funeral customs can vary from place to place, and Mauritius is no exception. Different locations may have specific guidelines for floral arrangements. It's advisable to consult with the funeral director to ensure your flowers are appropriate. A standing spray for the altar or a smaller bouquet for the family's home can be fitting choices. Our team at DodoMarket is well-versed in local customs and can help you make the right selection.
3. Timing Matters
Planning ahead is essential when it comes to funeral flowers. Ordering a few days in advance guarantees timely delivery. Funeral arrangements are typically sent to the funeral home, so providing the correct address and contact information is crucial. At DodoMarket, we understand the urgency and ensure your flowers reach the intended destination on time, sparing you any additional stress during this difficult time.
4. Personalize Your Message
Adding a personal touch to your floral tribute can bring comfort to the bereaved. Consider including a heartfelt message with your arrangement. This can be a simple note expressing your condolences or a more detailed message sharing cherished memories of the departed. Our florists are here to assist you in choosing an appropriate message or card to accompany your flowers.
Honoring with DodoMarket
When you find yourself in need of funeral flowers in Mauritius, especially when time is of the essence, DodoMarket is your dependable partner. Our online store offers a seamless and convenient way to order funeral flowers, even at the last minute. We take pride in our wide selection of funeral arrangements and offer same-day delivery, ensuring your flowers arrive promptly at the funeral home.
Whether you seek a standing spray, a delicate bouquet, or an elaborate arrangement, you'll discover a fitting tribute at DodoMarket. Moreover, we offer personalization options, allowing you to convey your heartfelt condolences with a touching message.
During such trying times, remember that DodoMarket is here to ease your burden. With our swift and reliable delivery service and an array of funeral arrangements to choose from, you can honor the departed in a meaningful way and provide solace to the grieving family.
Let DodoMarket be your partner in expressing sympathy, tradition, and love through the beauty of funeral flowers in Mauritius.