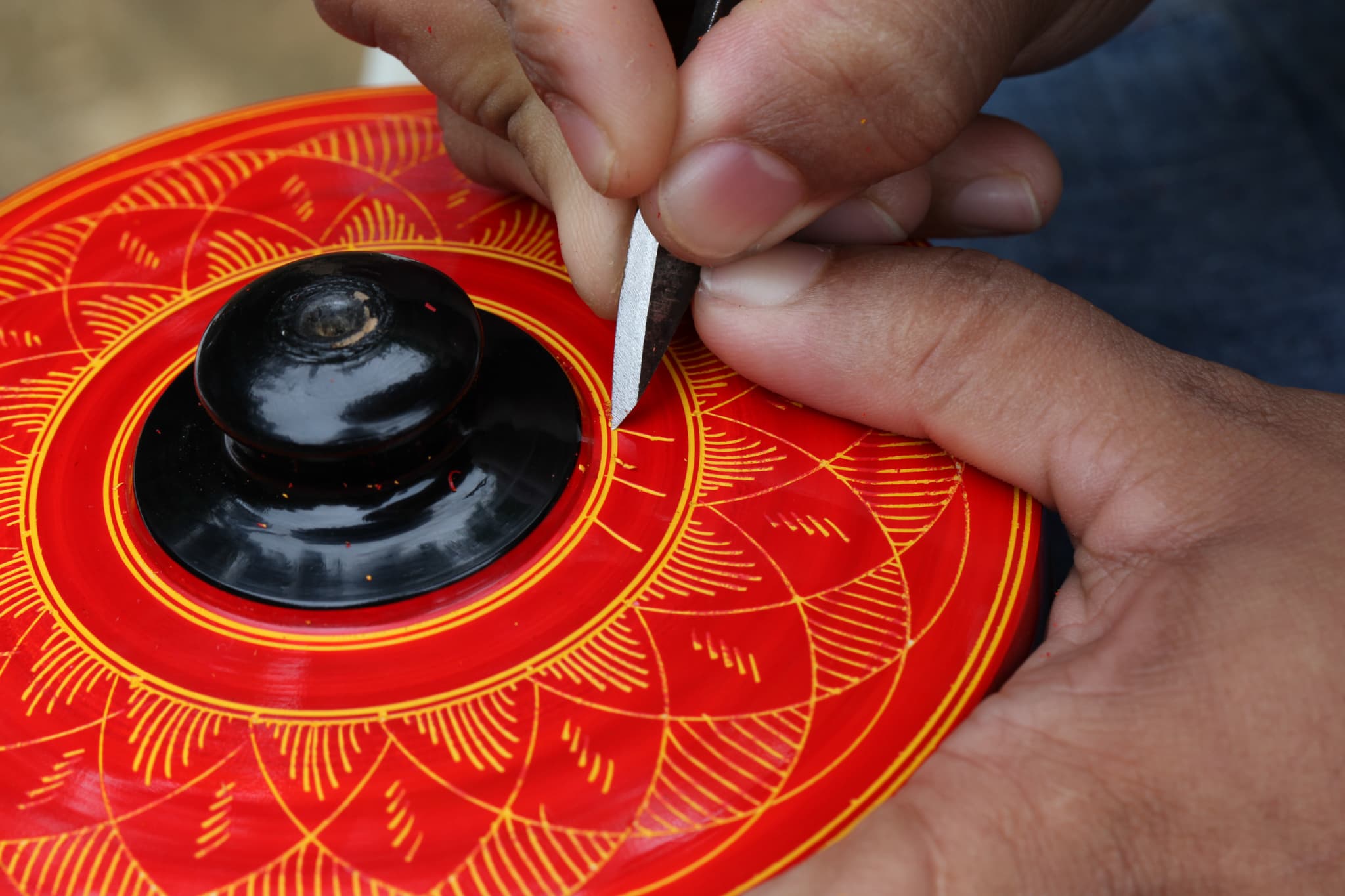 15 Best Mauritius Souvenirs
to Bring Home
Shopping in Mauritius can now be easy and relaxed. Mauritius is very popular with tourists for comfortable and relaxed holidays. Honeymooners, lovers of the underwater world, clean beaches and crystal clear water come here. Shopping in Mauritius is in keeping with the status of an island nation. It is special, quite expensive and, of course, very interesting.You can go to Mauritius with Euros or Dollars, there is not much difference. On arrival, you'll have to exchange your currency for local money, Mauritian Rupees. You can, however, pay almost everywhere in Euros or by card. It's more cost-effective to change money in banks, while exchange offices charge higher commissions. Reverse conversion of rupees into euros or dollars is possible only on departure from the country at the airport.So, what can be brought back from Mauritius?
Ship models. The most exotic and amazing souvenir of Mauritius for many years now is a strikingly accurate copies of ancient and modern ships.  Collectors are advised to take a closer look at wooden replicas of real sailing ships, handmade according to the original drawings, taking into account the smallest details. Mauritius is really famous for them all over the world. The prices start at $500 and end in astronomical figures. The craftsmen make them by hand from precious wood. Such a ship can be a wonderful gift for an important person or a worthy decoration of a house or an office. Please check our curated selection of handmade ship models, which is available for same-day or next-day delivery.
Cashmere. Mauritius is renowned for its high-end cashmere production, so it makes sense to pop into the specialised shops on the island for a spot of shopping. Prices are sometimes even half the price of Europe, so buying some items will be reasonable. The design and colours, however, don't always meet the high standards of Europeans and it can take a long time to choose. Still, you can get cashmere in Mauritius, which is often no worse than the best cashmere in the world.
Paintings by local artists. Original paintings by Mauritian artists is a magic window into amazing Mauritius, which you can bring with you back home! Browse original paintings by selected Mauritian artists, including the most famous Mauritian artist Pino Ragusa picturing everyday life scene of a local people in the picturesque corners of the island.
Jewellery. Jewellery shopping are not to be missed. Gold and silver jewellery in Mauritius can be found in modern, as well as Indian and Muslim styles. The island even has its own diamond factory where one can purchase decent jewellery. There is also unique silver jewellery with a modern twist, made by local artisans.
Handmade gifts. Tourists often leave Mauritius with souvenirs and useful items for the home made by local craftsmen. Look out for woven baskets and mats, handmade pottery, wood carvings (figurines, boxes, frames) and other pretty things. If you have enough space in your luggage, you can even buy handmade furniture. It is very good quality and relatively inexpensive. In short, you can really get a lot of unique things in Mauritius.
Dodo. The Dodo, which is a symbol of Mauritius (the bird has long since disappeared from the face of the earth) is a sight to behold. You can get them in wooden figurines, prints on mugs or t-shirts, paintings or anything else you like. For a child, you can get a soft toy in the shape of the Mauritius symbol, a man a cap or T-shirt, a woman a bag or a cosmetic bag. The gifts will not be difficult to find. The gifts are also worth buying for yourself as the dodo is only revered in Mauritius.
Coloured Sands. You can buy a glass jar filled with coloured sand, like pink, yellow, blue, brown or bright orange, as a memento of your trip to Mauritius. Sometimes they draw pictures directly in bottles or vases. You can take these souvenirs as a gift to your loved ones and they can be showcased in their homes. Chamarel (which is the name of the souvenir after the famous dunes) can be found at almost every gift shop in Mauritius.
Ocean-themed souvenirs. One of the best-selling souvenirs in Mauritius  are shell or coral crafts. You can also buy ocean-themed handmade ceramics, seascapes and typical souvenir items with Mauritian prints.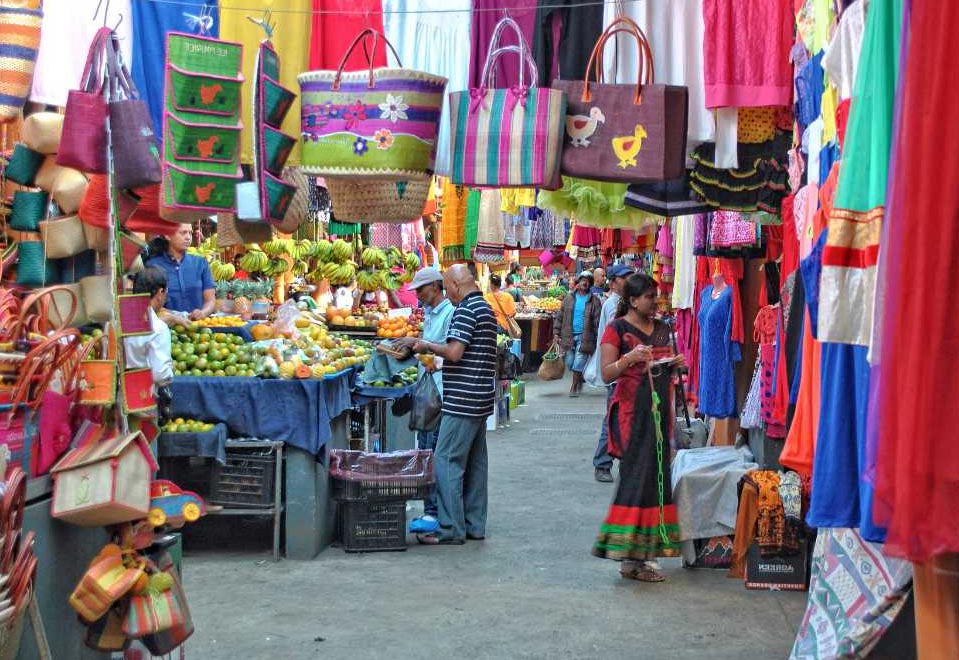 Clothing and Accessories.Mauritius has a good network of duty-free shops. Should you decide to shop there, please make sure you bring your passport and your refund card. The best way to buy clothes and accessories is from top international brands. Prices in Mauritius are much lower than in Europe. It's worth checking out the luxe and designer pieces. Shopaholics note: In Mauritius, there are several factories for sewing things by famous brands. So you can buy on the island for less than you would in your own country.
Food and drink.For gastronomic shopping in Mauritius, head for the markets or speciality shops. There are also plenty of things to do and see in the factories.
Cane sugar.Many tourists often buy cane sugar in Mauritius. It is not just because of its low price. It is because it is real and it is of high quality. There is a sugar museum (L'Aventure du Sucre) and a shop on Mauritius which sells great sugar souvenirs. The island produces almost a dozen different kinds of sugar. Buy a standard 300g bag in a nice-looking package. Prices start at around Rs 100 and go up depending on the type of product. Or bring a nice gift set from Mauritius (it will cost you around Rs 300-400).
Mauritius Rum.For connoisseurs of spirits, head to Green Island white rum in Mauritius. The drink is considered a national treasure on the island. Go for a bottle or two as a present for your friends, it has a really good quality and taste. If you go to the Domaine Les Pailles you can not only enjoy the atmosphere of a colonial mansion, you can see how rum is made. And then, of course, to taste what comes out. A bottle of rum in Mauritius costs about 300 rupees.
Tea.One of the most interesting excursions in Mauritius is a trip to the Bois Cheri tea factory (plantation and museum). If you decide to visit there as part of a group or on your own, be sure to agree to a local tea tasting. You'll be treated to some delicious biscuits as well. You can buy the product you want from the Bois Cherry Tea House. Vanilla tea or coconut tea are the most frequently taken away from Mauritius.
Fruits.From exotic fruits, you can buy pineapple, papaya and mango - they are very juicy. The best way to present your friends with the famous guanabana is to take home some souvenirs from sunny Mauritius. The price for a single fruit is about 5-6 Euros but it is well worth it. The fruits are the fattest and slightly unripe ones you can find and are the only ones that will make it safely home.
Spices.The main spice of Mauritius is vanilla. Vanilla can be bought in pods and you should buy it at a bigger one. Vanilla can be sold for a lot of money on sightseeing tours. You can also buy Indian spice kits, which are widely used in the local cuisine. If you like spices, the Mauritius Market is the best place to go.
If you have limited time or don't want to leave the comfort of your hotel - you can order Mauritius gifts and souvenirs from the DodoMarket Gift Shop website with courier delivery to your hotel the same or next day.